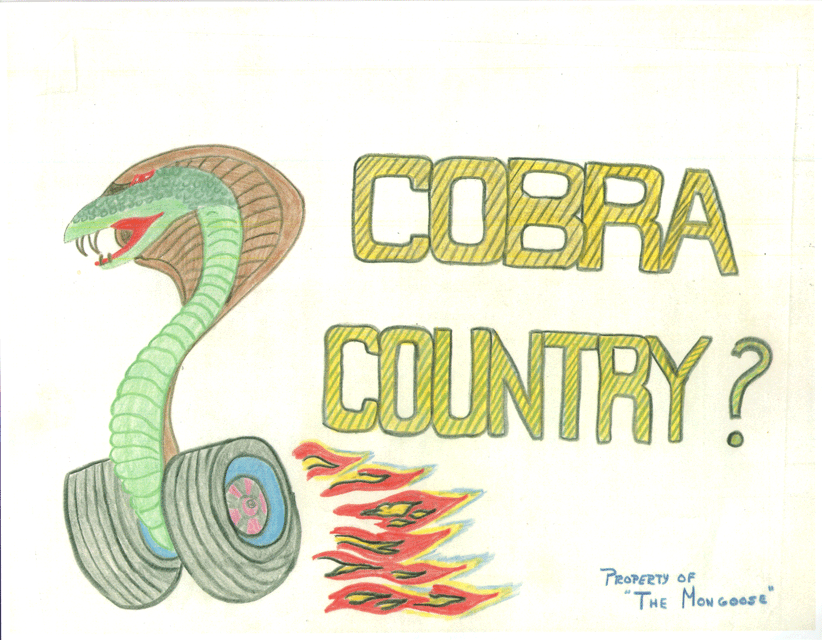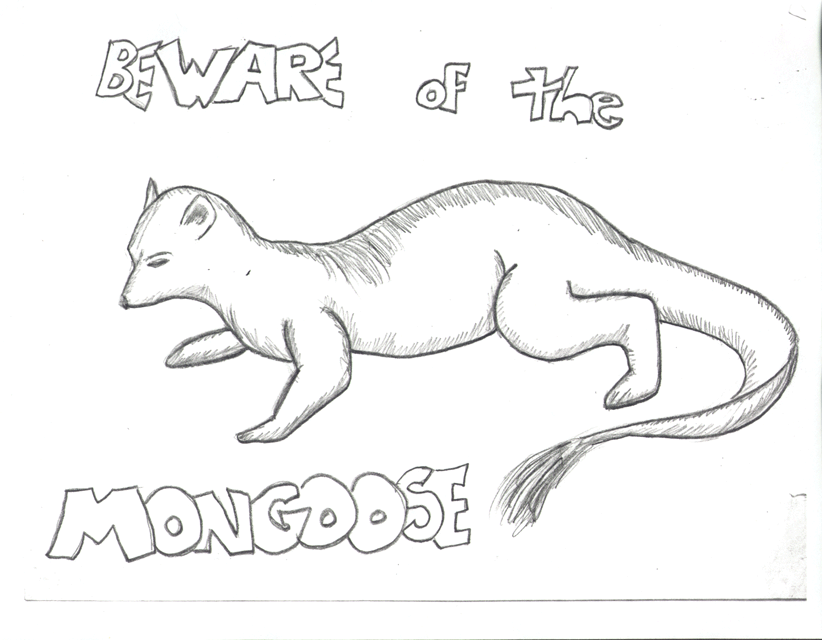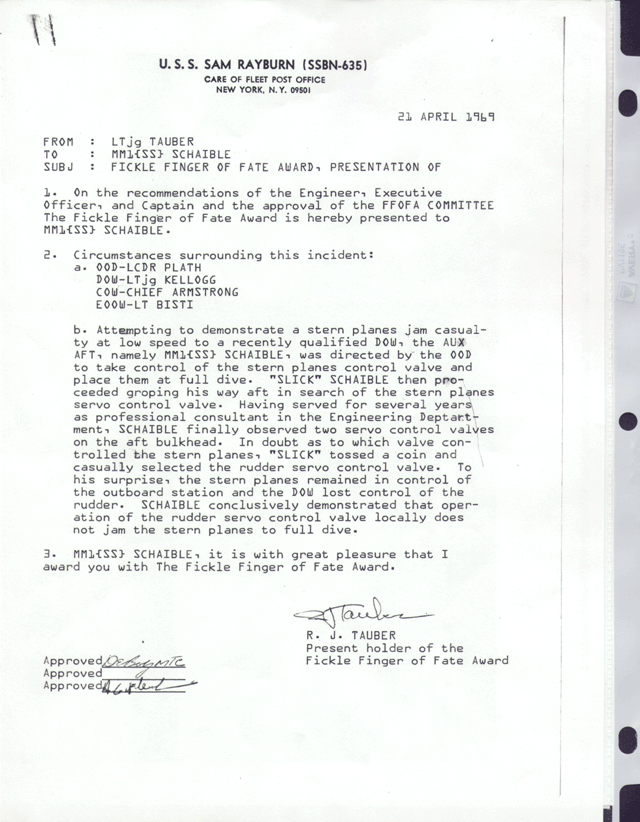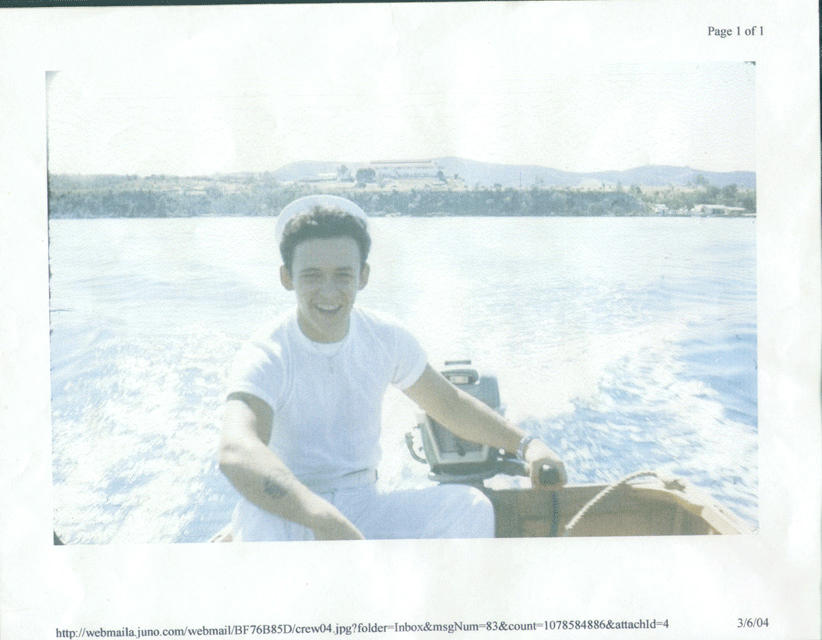 Any Idea Who This Is? Just a clue. He was NOT Captain of the Sam Rayburn.
"Ballad of the Pass"

The Classification of this song is Top Secret.
This is the USS SAN RAYBURN SSBN 635 BLUE Crew.
Patrol Number 11, Dec 24th 1967
The story is true, The names are real, Only the
composer's name has been with held to protect him from a
Captain's Mast. No Offence is intended
A name is a name. We hope no one is Offended
But We'll sing it just the same.
************************************************************************************

"CHORUS'
HANG ON RALPH WE'RE GOING UP UP UP UP UP UP
HANG ON RALPH WE'RE GOING UP

'VERSES'

WELL RALPH CAME OUT TO THE CONN LAST NIGHT
HE SAID HEY TRICKY RICK WELL YOU'RE IN THE SPOTLIGHT
MANERVERING CONN MAKE 80 R P M
I'LL TELL YOU CAPTAIN I'M READY, READY TO ASCEND

WELL THE CAPTAIN SAID LETS GO TO 62 FEET
AND SHAKY SHAPACK WAS IN THE DIVING SEAT
CONN,NAV READY IN ALL RESPECTS FOR THE PASS
THE BCP OPERATOR WAS SITTING ON HIS ASS

THE FINAL WORD FOR ASCENT WAS GIVEN AT LAST
AND WATER TIGHT DOORS ON THE LATCH WAS ALSO PASSED
SHAKY REPORTED PASSING 92 FEET WITH A FROWN
START FLOODING IN YOUR WATER NOW, 55 THOUSAND POUNDS

CONN, NAV 1 MIN. STAND BY FOR THE TIME OF THE PASS
VERY WELL NAV, RAISE, RAISE THE NAV SAT MAST
THE NAV SAT MAST WAS RAISED AT THE BCP
AND SHAKY SHAPACK SAID HOLD UP 1 DEGREE

CONN,NAV, NAV SAT LOCKED IN ON TRACKING
THE ONLY PROBLEM NOW WAS DEPTH WAS LACKING
WE'VE GOT TO GET HIGHER UP TO GET THE PASS
MAKE YOUR DEPTH 58, SHAKY GET OF YOUR ASS

WE STARTED HIGHER UP BUT WE FELT LIKE FOOLS
WE OF COARSE PASSED 58 FEET AND WE BLEW OUR COOLS
THE CAPTAIN GOT UPSET AND HE SAID WITH A FROWN
LETS GET THAT PASS YOU FOOLS BUT GET THE SHIP DOWN

WE WERE ON THE SURFACE SO LONG WE GOT THE PASS
WE HAVE ANOTHER PROBLEM NOW THE TRIM PUMP ON IT'S ASS
THE TRIM PUMPS OUT WE'VE GOT TO BLOW DCT'S
THE AUX GANGS SO UPSET, THEY CAN'T GET ANY
ZZZZZZZZZZ'S

CHIEF DUNN SAID I THINK I'M GOING TO BE SICK
BECAUSE THE SHIPS IN THE HANDS OF TRICKY RICK
FOR THOSE OF YOU INTERESTED PLEASE STICK AROUND
WILL WE STAY UP OR WILL WE EVER GET DOWN
************************************************
"RALPH THE MAGIC CAPTAIN"


RALPH THE MAGIC CAPTAIN LIVES BY THE SEA,
AND FROLICS IN THAT SUBMERSIBLE SHIP THAT'S RUNS BY YOU AND ME
HIS WARDROOM IS QUITE SHAKY, TO THAT WE'D ALL ATTEST.
WHAT WITH TRICKY RICK AND SHAKY SHAPACK, BALD ED AND ALL THE REST


OH RALPH THE MAGIC CAPTAIN, HE'S SUCH A FUNNY SIGHT,
WHEN HE COMES TO THE CONN IN HIS YELLOW ROBE IN THE MIDDLE OF THE NIGHT
HE WEARS HIS BIG RED GOGGLES, SAYS "BALD ED WHAT YOU GOT"
BALD ED SAYS TRICKY RICK'S LOST STEAM AND I'M REALLY ON A SPOT


RALPH SAYS "ED DON'T WORRY, THIS PASS WILL BE A DREAM, JUST
SEND A MAN BACK TO MANERVERING WITH TRICKY RICK'S ICE CREAM
THE ICE CREAM WAS DELIVERED AND TRICKY RICK GOT HOT. HE RETURNED
THE STEAM AND WE MADE THE PASS, TO THE CAPTAIN THANKS ALOT


OH RAPLH OUR FAVORITE CAPTAIN, BUT SOON HE'LL CHANGE COMMAND
WE'LL SURELY HATE TO SEE HIM GO, BUT OF COURSE WE'LL UNDERSTAND
NO MORE PERSONNEL INTERVIEWS FOR THE TROOPS BACK AFT, AS LIGHT
AS THEY ARE, EVEN WITH GARBAGE WEIGHTS, THEY ALWAYS GET THE SHAFT


ALTHOUGH THE CAPTAIN'S LEAVING. I'M SURE WE'LL BROACH AGAIN
AS LONG AS SHAPACK HAS THE DIVE ON THAT YOU CAN DEPEND
SO, SO LONG TO THE MAGIC CAPTAIN THAT LIVES BY THE SEA, AND FROLICKED
IN THAT SUBMERSIBLE SHIP THAT RUNS BY YOU AND ME

This is my first Birthday in a non-Christian country.
Take a good look at the Photo I attached to this e-mail, and answer one simple question.
"Who is really HURT?
Fidelio Farias
*********************************************************************************************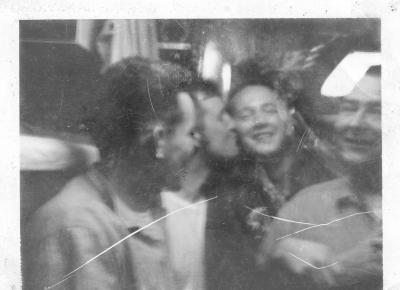 Terry Hanks, ?, ?, Bob Lowenstein
Can you put a name on any of the faces?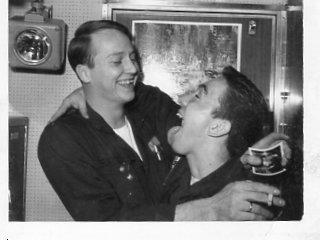 George David Earle, Larry "Greaser" Oiler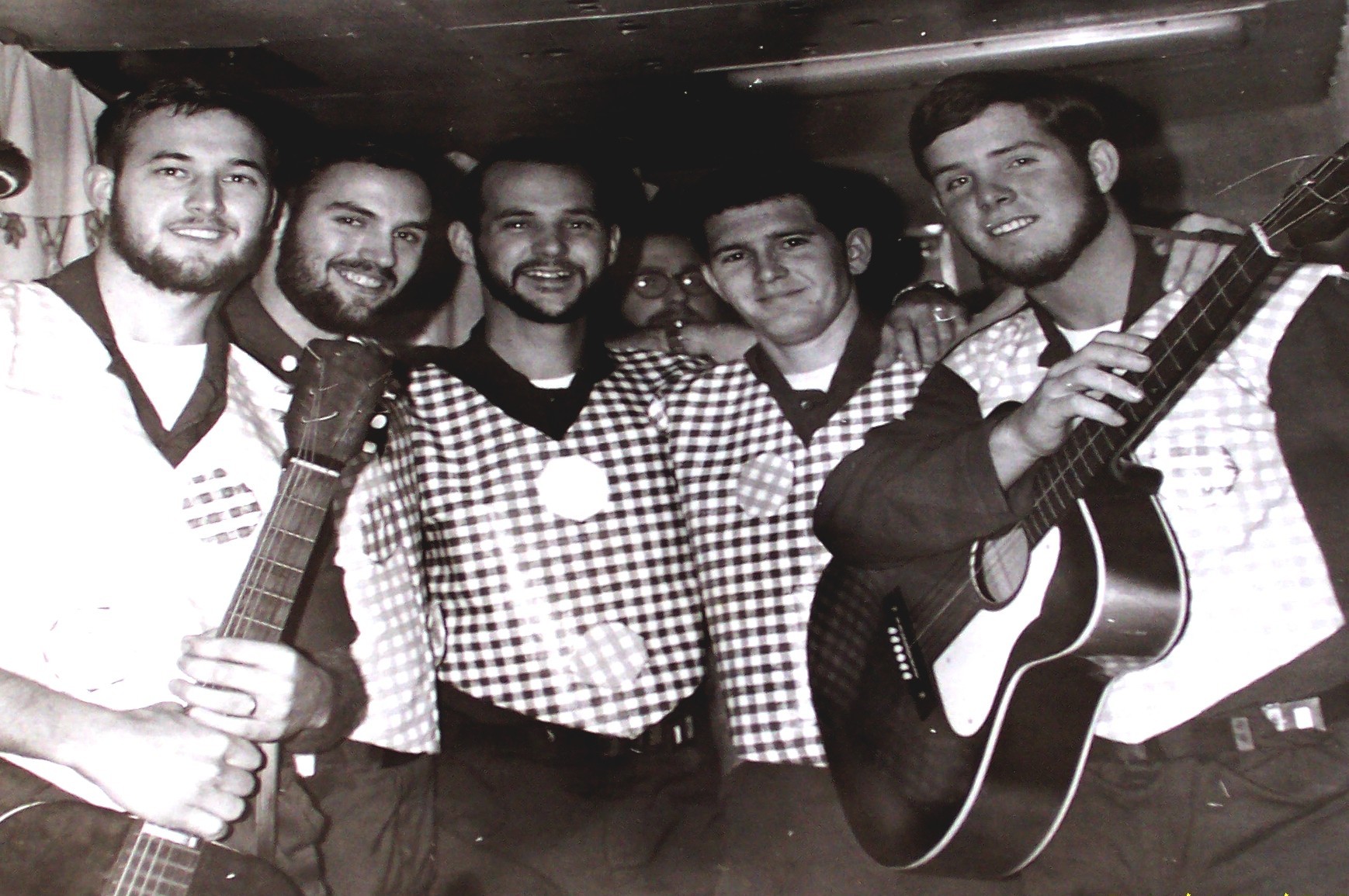 Looking for information on who these guys are?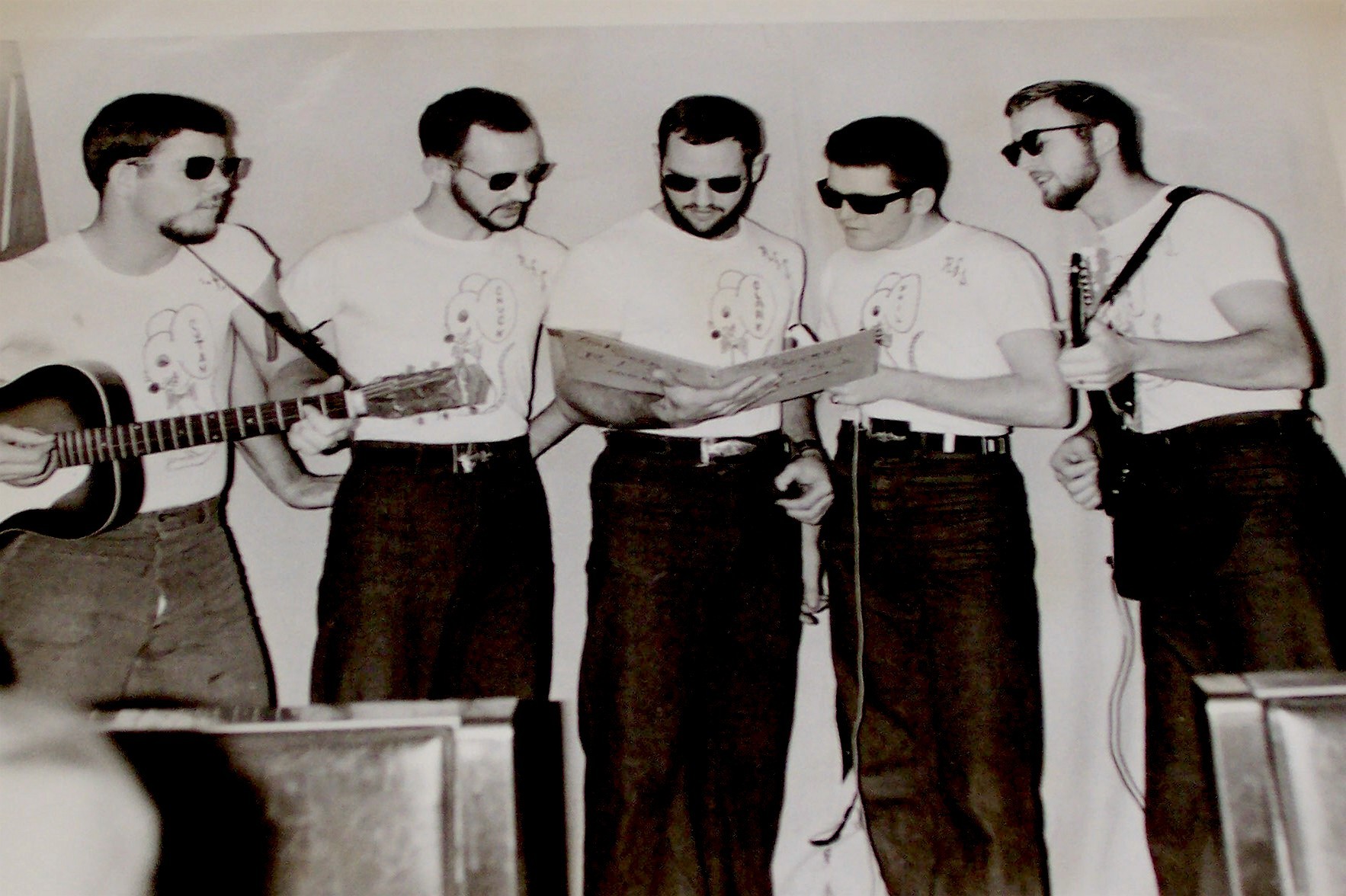 OK Who is this?